FOOD
Unless you are in Moran State Park, it's hard to go somewhere on Orcas Island without a place to eat nearby.  Local Orcas Island chefs and bakeries provide a wide variety of foods including fresh seafood, Mexican food, oven-baked pizza, and tavern burgers.  Yum!
Be sure not to miss out on the cuisine and service offered by exquisite resorts and hotels like Rosario Resort and the Deer Harbor Inn Restaurant.  Come visit Orcas Island in the San Juan Islands!
Whether dining on the patio overlooking tranquil Deer Harbor and the stunning views of the Olympic Mountains, or inside the Historic building, the relaxed atmosphere at Matthew's Smokehouse provides a welcoming environment for all ages and group sizes. The Island Hospitality is served in generous portions.
Call 360-376-1040 - Deer Harbor, Orcas Island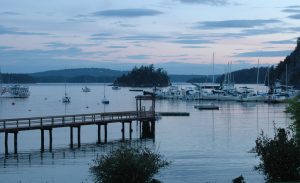 Your personal guide to beautiful Deer Harbor on Orcas Island.

For all the information you need to plan a first-rate visit to Orcas Island, check out the comprehensive Orcas Island Business directory at OrcasIsland.org!
Orcas Island
Asian food made with fresh local and organic ingredients in the preparation of each meal. Dining indoors - on the patio or to take out - catering available. Call for seasonal hours.
Call 360-376-6958 - Eastsound, Orcas Island
Voyager, in Eastsound Square is now open Wednesday-Sunday from 11am-4pm. Serving up sandwiches, local Shellfish, salads and small plates. Order a sandwich on your lunch break or come hang out with us, a glass of wine, and some oysters
Call 360-298-9261 - Eastsound, Orcas Island
The Botanical Kitchen
The Botanical Kitchen offers a variety of culinary services, rooted in deep devotion to place-based wellness, eating to thrive, earth connection, and the healing power of plants. Offerings include meal preparation for private gatherings and retreats, kitchen assistance and consultations, culinary and plant medicine workshops, botanical wellness products, and more.
Call 360-375-5924 - Orcas Island
Luna's has food of the people from all over the world and locals comfort food!
Call 360-376-6427
45 beachfront acres, rustic cabins, camping & RV's. Hot tubs, sauna & massage. Waterfront Cafe. An island original: unspoiled, magical, naturally beautiful.
Call 360-376-2291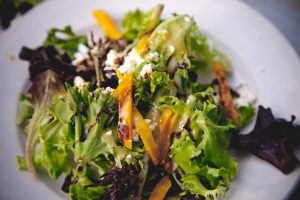 One of the iconic landmarks of the San Juan Islands, The Orcas Hotel has been welcoming travelers since 1904. Whether you stay for a night in one of the Victorian rooms, or join us for a meal overlooking the Salish Sea and Orcas Ferry Landing, or just walk the memorable grounds, we have a feeling that you'll love the property's rich history and warm island hospitality. Located just steps from the ferry, The Orcas Hotel is the perfect base for exploring the San Juan Islands!
Call 360-320-6415
All our donuts are gluten-free and vegan! We specialize in house made milks, herbal elixirs and cbd lattes. Our donuts are baked not fried and oh so moist and fluffy. Baristas are skilled, friendly and welcoming.
Eastsound, Orcas Island