REAL ESTATE
Orcas Island Real Estate agencies are eager to assist you in finding the right house in which you can enjoy and experience life in the San Juan Islands.  Orcas Island rental housing and suites are available for part time visitors to San Juan County and long term vacationers to Orcas Island.
Enjoy waterfront views, wildlife sightings and all the amenities of a luxurious San Juan County summertime jaunt to the beautiful San Juan Islands of Washington State.  Catch a Washington State Ferry from Anacortes, the "gateway to the San Juan Islands", on Fidalgo Island and discover the San Juan Islands today!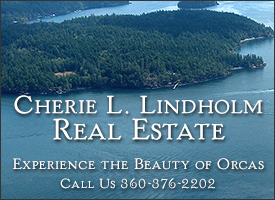 The best agents selling the best listings on Orcas Island. Every day. All the time! Offering expertise in long term rental management.
Call 360-376-2202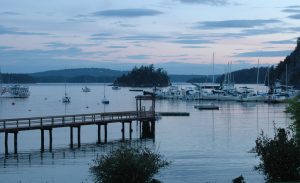 Your personal guide to beautiful Deer Harbor on Orcas Island.

For all the information you need to plan a first-rate visit to Orcas Island, check out the comprehensive Orcas Island Business directory at OrcasIsland.org!
Orcas Island
Located in the heart of Eastsound Village on Picturesque Orcas Island in the San Juan Island Archipelago. My name is Jon Boyer and I gravitated from Seattle to the San Juans in 1981 and never looked back. My Grandfather operated Boyer Real Estate next to the Pike Place Market in Seattle for many years beginning in the 1940's and my father was also a Seattle REALTOR® for many years.
Call 360-376-5166
OrcasDreams Island Properties
Are you dreaming of Island Life? Let us help you make those dreams come true. As residential specialists with twenty years of experience, we have the knowledge and enthusiasm to provide you with the best real estate services on Orcas.
Call 360-376-4642 - Orcas Island
Top notch home inspections, structural pest inspections, and energy audits. Serving all San Juan and Skagit County. Whether you're buying or selling a home, I am truly committed to providing you with the absolute highest level of service and professionalism. Ultimately, you can expect nothing less than a very thorough, thoughtful, and professional Home Inspection and Report.
Call 360-298-1163
The largest full service real estate company serving Orcas Island. Locally owned and operated for more than 20 years.
Call 360-376-8000 - Orcas Island
If you are in the market to buy or sell a home, you have come to the right spot. Whatever your real estate needs, I can help you reach your goals with confidence. While visiting my website, you can access the most current real estate data and search for homes throughout the San Juan Islands. And when the time is right, feel free to contact me so that I can put the power of Windermere to work for you.
Call (360) 298-0171 - Eastsound, Orcas Island
At Orcas Island Realty LLC we dedicate ourselves to locating your ideal piece of San Juan Islands real estate. Our experienced Brokers have a long standing tradition in Real Estate Sales and are your source for the best personal service available on Orcas Island.
Call 360-376-2145
I've spent most of my life in the San Juan Islands. My sales record of consistent top-producer is a result of brokering real estate in this unique environment for over 35 years. During that time, I've developed expertise in land use, private islands, waterfront, commercial investments, permitting and finance. As a life-long "local," I have a special love for island life, and extensive knowledge of all island properties, in village communities and secluded backroads alike.
Call (360) 376-2172 - Orcas Island
Pacific Crest Inspections is an licensed Home Inspection company located in Anacortes providing house and property inspections in Skagit, Snohomish, Whatcom, San Juan and Island Counties. Our Inspections include pre-listing, pre-sale and new construction inspections for residential, commercial multi-family, and condominiums
Call 360-588-6956
Otis Land Use Consulting is a private consulting firm providing expert advice on all land use planning related matters. Services include assisting clients in securing required land use permits from local jurisdictions and state and federal agencies, including preparing feasibility studies, addressing complex code interpretations, critical areas analysis, code amendments, zoning redesignations, shoreline permits, vacation rentals, subdivisions, stormwater applications, and preparation of building permit applications. We handle all phases of permit processing from initial consultation to preparation of permits and applications, public notices, coordination with affected agencies and subcontractors, and participation in any required public hearings. Jeff Otis has over 30 years of experience in land use planning as a consultant and with various local jurisdictions, including 12 years as a Senior Planner with San Juan County.
Call 360-376-3679 - Eastsound, Orcas Island
A boutique real estate agency with "The Knowledge You Need to Make the Right Move." Teri Williams' years of experience in local real estate, land use, title examination and permitting make our feasibility studies extremely thorough. Sandi Friel's incessant research helps us find you the right property even when it's not listed for sale. We have a passion for what we do, and you'll be able to relax and know all details are being handled with competence. If you're not ready to list or purchase, keep tabs on the local market by subscribing to our quarterly newsletter.
Call 360-376-8374 - Orcas Island