WEDDINGS
Find everything you need to make the Wedding you always hoped for on beautiful Orcas Island in the San Juan Islands.  Catering services, event hosting, and professional photographers are readily available through the many inns, community centers, and churches populating the island.
Come to Orcas Island; one of the most beautiful places in Washington State, and make your special day the most memorable event you've ever enjoyed!
For all the information you need to plan a first-rate visit to Orcas Island, check out the comprehensive Orcas Island Business directory at OrcasIsland.org!
Orcas Island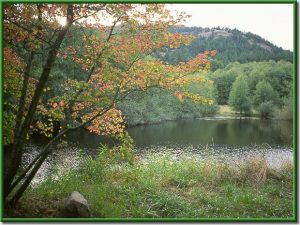 Escape TV, E-mail, Phone & Fax! 80 pastoral acres, forest, ponds & meadows. Orcas' Premier Destination since 1985, meticulous & welcoming, famous breakfasts. AAA, 1000 Places to See, Select Registry, Unique Inns, Special Places, Karen Brown's.
Call 800-376-4914 - Orcas Island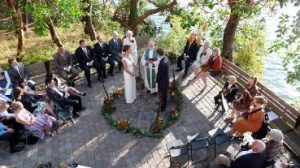 The Hall, located on beautiful Madrona Point in Eastsound, has been a natural community gathering place since it was built in 1891. The Hall is host to a variety of classes, dances, wedding receptions, art fairs, fundraisers, birthday parties and community events.
Call 360-376-5640 - Eastsound, Orcas Island
We offer beautiful settings and the much raved about cuisine of our in-house restaurant, the New Leaf Cafe, to make your event truly memorable. The Outlook Inn has 40 guest rooms in the heart of town for easy access foryou and your guests to the amenities and treats of Eastsound, including our independent bookstore, perfect espresso, buttery flaky croissants, and splurge worthy boutiques.
Call 360-376-2200 - Eastsound, Orcas Island
Vibrant and active non-demoninational church offering Sunday morning worship and weekly activities for all ages.
Call 360-376-6422 - Eastsound, Orcas Island
Every bride-to-be dreams about having an amazing wedding. Something magical, something unique, something extraordinary. An unforgettable day!

Our goal is to provide creative and meaningful products to help make your event beautifully unique and stress-free. We are locally owned and operated in Friday Harbor, serving all of the San Juan Islands. We offer everything from dishes to dance floors and lanterns to lawn games. You'll find pictures, measurements, and prices for all of our rentals in one easy place. Let us know what you need and then kick back, relax, and party on!
Call 360-317-6610 - Friday Harbor, San Juan Island
We are a full service wedding film production company. We are a registered, licensed and insured LLC. Our services include wedding films, wedding photography, save the date short films, love stories and rehearsal dinner coverage.
Call 360-298-2092 - Orcas Island
Spring Bay is an ideal location to elope. The breathtaking setting and secluded natural surrounds of tree to sea need no dressing up to be special. Our unencumbered, small ceremonies keep the focus of the occasion on your commitment to each other. Your officiant, Sandy Playa, has celebrated new marriages on Orcas Island since 1992. Sandy's specialty is weaving together tradition and individual beliefs into heartwarming, meaningful wedding ceremonies for ALL couples. Your ceremony can be as simple or as elaborate as you'd like. Choose the secluded and natural Spring Bay waterfront location with a small ceremony of four or fewer guests, or find another location of your choice on Orcas Island and Sandy will join you there.
Call 360-376-5531 - Orcas Island
Sought after for her stunning portraits and calm, spirited nature, Satya offers beautiful heirloom albums and fine art prints to commemorate your nuptial or special occasion. With a commitment to quality and craftsmanship, the studio is dedicated to producing works of art that will be around for generations to enjoy and remember.
Call 206-300-4103
We are a private, walk-in campground on 80 wooded acres 5 minutes walk north of Eastsound and beaches on beautiful Orcas Island. Full gauge antique railway on a 2-mile track, petting farm perfect for families. Wooded campsites are scattered throughout the back of the property, and meadows throughout the front where kids can run and play. The Lobby is stocked with outdoor lawn games, puzzles, books, and board games. The campground is walk-in only, we do not allow cars beyond the Lobby, so kids can play safely. We rent camping gear or bring your own. All tent rentals come with bedding, which includes sheets, pillow, a down comforter and a comfortable 4" foam sleeping pad or a queen sized bed. Also available for rent: camp chairs, hammocks, dinnerware, and butane stoves. Ice and firewood are for sale in the office.
Eastsound, Orcas Island
Emmanuel's Parish Hall is a recent addition to the church. It was designed to match the original architecture while offering all the modern conveniences. It is situated at the apex of the sound with an amazing view and a gas fireplace to enhance any get together. The hall has a capacity of 115 with 1050 square feet. There are both men's and women's restrooms, both handicap accessible. The kitchen is fully equipped also.
Call 360-376-2352
Robert is a wedding, portrait and fine art photographer based on Lopez Island in Washington State. He specializes in capturing once-in-a-lifetime wedding photographs and portraits throughout the San Juan Islands and Pacific Northwest.
Call 360-298-5395 - Lopez Island
Banquet Permit: Allows the service and consumption of liquor at a private, invitation-only banquet or gathering held in a public place or business. Banquet Permits are available online. Examples include weddings, company banquets, retirement parties, or club, organization or church events. Apply online at https://lcb.wa.gov/licensing/online-banquet-permit
Call 360-664-1600 - Lopez Island
Friendly, easy-going, with attention to details, we can save you time and stress by offering tips and logistical support for the best island vendors for everything you need for your wedding, as well as tips and logistical support with transportation, lodging, dining, and recreation opportunities for you and your guests. We coordinate services so all goes well.
Call 360-298-0362 - Eastsound, Orcas Island
Located just outside Eastsound; offering Sunday masses and confessionals afterward.
Call 360-378-2910 - Eastsound, Orcas Island